Successfully maximizing revenue from your online CLE's involves utilizing all of the tools available in the Digital Marketing Mix; Product, Price, Place, and Promotion.
The types of CLE topics your association offers, the pricing strategy, the online learning platform you use, and how your association promotes CLE sessions all play a HUGE role in the success of your online CLE Program.
Join Our Esteemed Panel of Association Leaders and Experts for a Conversation On:
How to Identify CLE's That Attorneys Will Find Value In
Creative Pricing Strategies and Collaboration Ideas to Increase Revenue
The Critical Role Your Online Learning Platform Plays
How to Correctly Use Promotional Email to Increase CLE Revenue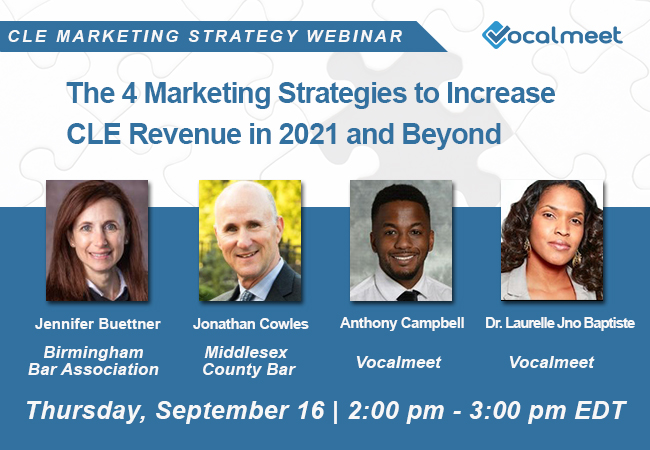 This webinar is free to attend.
Who should attend:
Bar Association leaders, board members, and bar association staff who want to learn how to implement marketing strategies that will increase member engagement and non-dues revenue