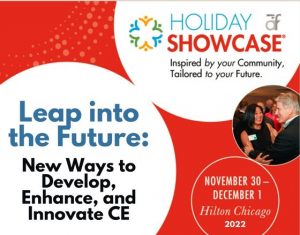 Vocalmeet Presents at Association Forum's Holiday Showcase
Later this week, Vocalmeet's own Dr. Laurelle Jno Baptiste will be going to Chicago for Association Forum's Holiday Showcase event, running from November 30 to December 1.
She will be presenting "Leap into the Future: New Ways to Develop, Enhance, and Innovate CE" on December 1 at 11:30 am. Sign up now to learn how to maximize your association's continuing education offerings and discover the power of niche content, online communities, revamped content, and more!
We hope to see you there!