How to Secure Your Online Payment Systems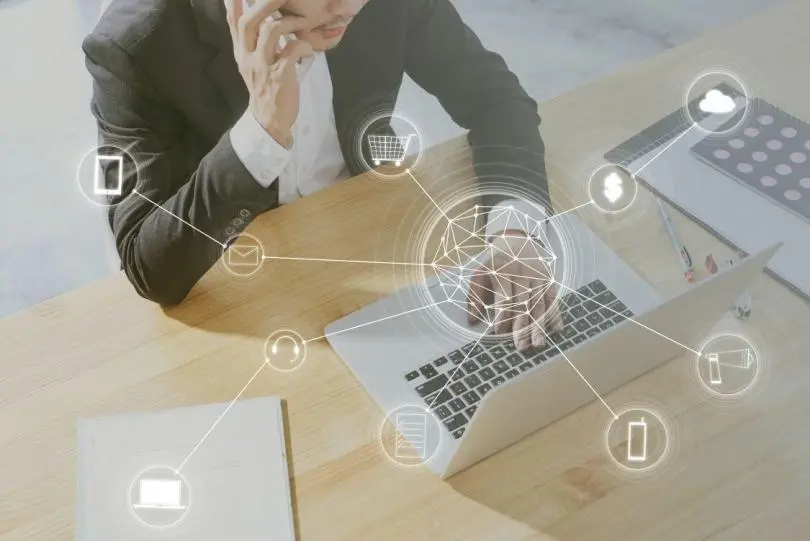 Online payments have gone way beyond merely a modern convenience. Simple and quick online payments are a necessity for many associations. This requires getting access to some very personal and important information. With so many payments coming through online, security and privacy are of the utmost importance. Security breaches can lead to significant financial losses, both for the association and its members, compromised data, and reputation damages. Associations need to do whatever it takes to defend against these growing threats.
Thankfully, proper protection is available, and it shouldn't be too difficult to achieve. In fact, the following steps highlight some rather simple ways to secure your online payment systems. Continue reading to learn how your association can protect your member's information and online payments.
Understand the Risks
The best way to thwart potential online attacks is to know the risks and the different types of fraud out there. Equipped with this knowledge, association staff and administrators will be more cautious and better prepared. Since the majority of data breaches are the result of employee error, it stands to reason that a knowledgeable staff can prevent the majority of attacks. Know where attacks come from and what they commonly target.
Teach employees about social engineering attacks and phishing scams that see perpetrators posing as a person or organization to get personal information. Ensure that everyone is wary of opening email attachments, requests to enable macros, and any password or personal information requests. Get in the habit of verifying the identities of all online interlocutors, avoiding sharing any private details, and taking care of all devices, such as computers and removable drives.
Get Compliant
The first step when it comes to processing online payments is to meet the compliance standard of the Payment Card Industry Security Standards Council (PCI-DSS). Depending on your association's merchant level, compliance needs are different. The basic need, however, is to have an on-site data security assessment done each year. In general, all associations should use SSL authentication on their websites.
Another major compliance issue is connected to the storage of information. Since the vast majority of credit card breaches come from small organizations, associations are advised to greatly limit the amount of data stored. Store only the information that is needed and avoid holding onto any credit card or payment information, especially CVV data. According to the Federal Trade Commission (FTC), storing information without a legitimate purpose creates unnecessary risks. If storing sensitive information is a must, look into a third-party organization that specializes in this.
Take Precautions
Simply by executing security basics, associations can dramatically reduce their vulnerability to online payment threats. For example, have all users log out every time they step away from their devices. Ensure that all accounts and applications are password protected and that passwords are changed regularly. Try out two-factor authentication to make it harder for passwords to be cracked, especially when employees and users are accessing accounts from multiple devices.
While two-factor authentication can help prevent breaches, the best defense is limiting access altogether. Try limiting the number of user accounts held on the same machine. Similarly, limit the access that each account has, giving them only what they need to do their job. Most importantly, limit admin access or provide it only a temporary basis to avoid these rights getting into the wrong hands.
Strengthen Your Security
Online payment systems can utilize a number of security techniques and tools to defend against potential threats. In addition to the standard protective measures, like firewalls and authentications, associations may want to explore encryption and tokenization, which can render data useless for would-be cyber-attackers. Associations can also be vigilant in watching out for suspicious activity and verifying payments individually, or they can have a third-party do much of the work for them.
Associations should also look at the various other fraud management tools that exist out there. Some tools allow associations to filter out and block purchases over a certain amount, scan and block purchases from certain at-risk regions and/or flagged IP addresses, and ensure billing and shipping addresses match. By bolstering your online payment security, you can take much of the guesswork and the worrying out of online purchases.
Insure Yourself
Even after taking all the proper precautions and strengthening your association's security, there are still risks. Cyber threats and attackers are constantly evolving and finding ways of getting around protective measures. For that reason, many associations acquire liability insurance to help offset and manage the damage and costs associated with these attacks. When getting insurance, some organizations provide risk evaluations and assessments, which may also help associations identify the areas that they are most vulnerable and help them prevent future security breaches.
Educate Your Users
While associations need to do their part to protect against online payment system attacks, users also have a role to play. Associations can provide additional value and services to their members and consumers by informing them about the risks. Try giving advice about what security measures they can take to secure themselves against fraudulent attacks. For example, users should ensure that their browsers and security software are up-to-date. They can also use a Virtual Private Network (VPN) to help prevent their data from being lost or stolen.