Why Lawyers Should Keep Up With Technology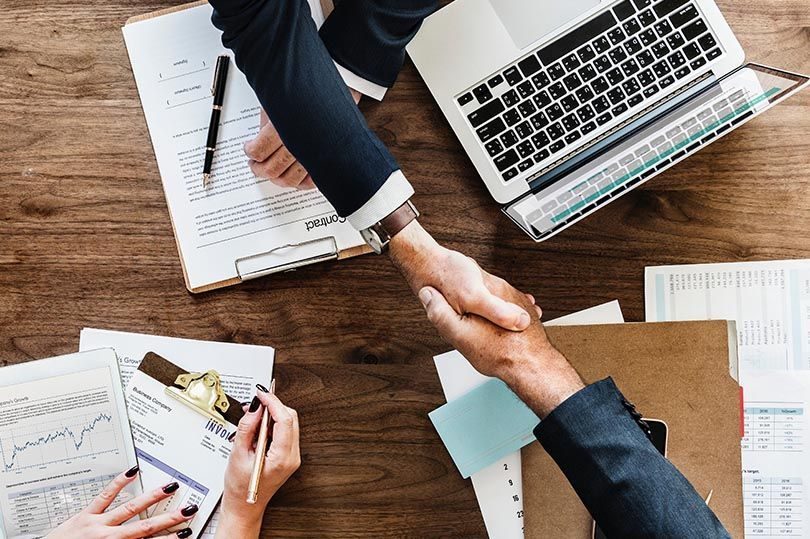 From new legislation and amended statutes to precedent-setting cases and revised codes of conduct, the legal profession is in constant motion.
For tomorrow's lawyers, technological innovation has the greatest consequence. The digital and mobile revolution, ushering in an internet of things, is making it more critical than ever for these professionals to understand why and how innovation is changing their work. Lawyers must keep up with technology in order to thrive.
Technology is creating new legal challenges
Experts in data, privacy and the law have all been discussing how technological innovation is changing legal rules and their enforcement. For example, the internet can offer an anonymous environment for criminals to conduct online crime, such as identity theft, as well as new ways for law enforcement to conduct surveillance. While trials have struggled with the use of technology in jury deliberation, as heard in the Georgia Court of Appeal, some experts warn that wearable technology is raising legal questions on the admissibility of evidence and note that hackers could manipulate digital evidence to alter the outcome of cases.
Innovation in the legal process
Technological innovation has started (and will continue) to change the business of law. In some areas, legal representation might no longer be necessary. The development of apps like JustFix, which helps New York City residents resolve housing issues, is just one example of how technology is increasing access to justice for people who might consider traditional legal counsel out of reach. Nevertheless, as discussed at a recent conference attended by international legal and innovation experts, "technology does not make lawyers obsolete. It just changes the role of the lawyer."
Technological innovations like machine learning and artificial intelligence have the potential to improve litigation decisions and research, and will change how lawyers bill as well as give value to their clients. This is increasingly important given concerns over the high cost of legal representation.
More obviously, cloud computing has altered how law firms ensure the secure filing of confidential information, while mobile technology has changed the dynamic of client-lawyer communication and digital media raises issues of advertising and the fiduciary relationship.
Embrace tech to learn
Lawyers are being asked to find new ways to be efficient. In 2012, the ABA's Model Rules of Professional Conduct were updated to reflect the need for lawyers to maintain competence, through continuing legal education (CLE), in technological advancements, risks and uses. Close to 30 jurisdictions have adopted the revised standard, but as former American Bar Association (ABA) President William Hubbard explained, there are still lawyers who consider technology as "a backdoor of disrupting a system they're very comfortable with."
To overcome this education challenge, the American Bar Association, in addition to the work of its Standing Committee on Technology and Information Systems, has put forward several resources, such as technology webinars, buying and user guides, and commentaries that address key security issues involved in implementing cost-efficient technology for client services.
The competent use of technology has and will continue to improve productivity in online research and issues analysis, document and database management, communication and accounting. Though there are several benefits to running a paperless law office, lawyers and firms need to make informed decisions on how to be not only efficient, but also ethical and secure. The North Carolina State Bar is the latest among an increasing number of bar associations that are requiring members' CLE to include technology training.
Indeed, bar associations can use CLE, including mobile-friendly interactive lessons to communicate best practices and important new ethical and security guidelines to their members. For example, learning modules can be gamified with reward and competitive elements to motivate and encourage better learning. Scenario-based CLE puts learners into real-world situations, which makes lessons feel more authentic and enriching. And story-based learning embeds lessons into a narrative that increases retention by connecting important concepts to characters and their challenges.
We can't assume that recent graduates or current law school students (digital natives) are any more savvy in using law-focused technology than lawyers approaching retirement. All individuals in the legal profession should have the technical skills and inventiveness to adopt new tools that can help them and their clients. Law associations and societies should support technology adoption along the way. Promisingly, current ABA President Hilarie Bass spoke at Stanford Law School on how new technology should be adopted into the legal profession in a "bold, adventurous and creative" way.
Lawyers and their staff understand that professional ethics, integrity and sound judgement are of the utmost importance when representing the interests of a client — the fiduciary responsibility is supreme. But the world is a changing place, and major advancements in technology — from automation to social media — are creating new challenges and opportunities.
It's not enough to give lawyers, firms and their staff guidelines and codes of conduct on the intersection of technology, ethics and law. Technology, such as online learning platforms and resources, should be fully embraced as a vehicle to keep new, forthcoming and existing lawyers up-to-date on how to best thrive in an innovative world.
Rate
[Total:

2

Average:

5

]