How to Bring Your Association Closer to Your Members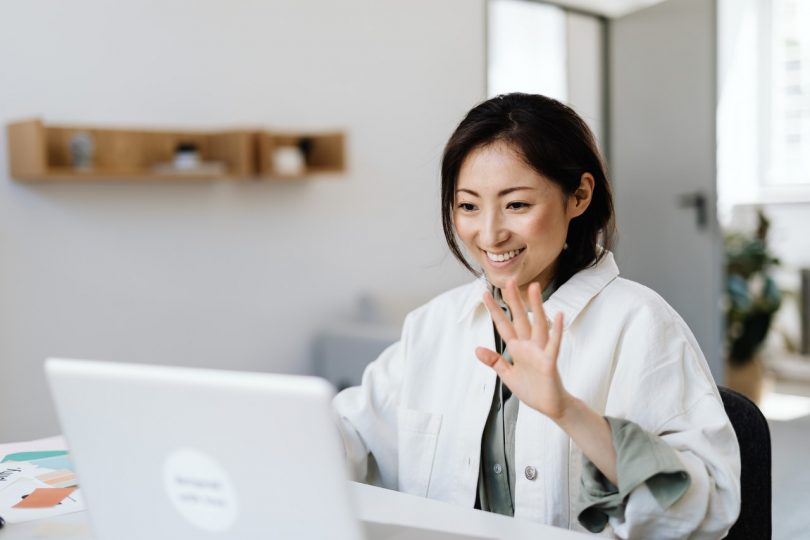 When you network with other members, you really get to experience the sense of community this form of bonding brings. Association members share common goals, and events allow you to build relationships built on these mutual interests. Networking only accentuates this, emphasizing the value of unity an association can bring. Not just that–frequent networking possibilities are attractive to potential members as well! 
Let your association speak for itself by having your members connect with one another. There's no better testimony than that of your actual audience!
Just as the employees really create the atmosphere of the work environment, members create the atmosphere of the association environment. If you have a welcoming, engaging community, new members are sure to follow. And remember, strong leadership is not enough: help your members foster bonds between each other, too!
Online Engagement is Critical
The structure with which the association operates is largely what will encourage or discourage members from making connections. Does your association's online platform allow members to talk to each other? If not, you're pushing them away from your organization and towards other more socialization-friendly outlets.
Member organizations are always looking for new members and new talent, and your site can function as the perfect recruitment tool–especially when it comes to millennials! One of the reasons people join associations is to be part of a community, and it's your job to ensure that you're creating a community that suits their needs. 
A good way to increase engagement is to provide regularly updated content, whether it be in the form of blog posts, images, videos, or infographics. Be aware of online trends, and use thought leaders in your organization to promote new ideas and insights to your audience. By opening your online platform to your members, you're encouraging them to share ideas and experiences.
Another great opportunity for engagement amongst your audience is your association's annual meeting. Annual meetings are the perfect chance to deliver the value your members expect with plenty of online social interaction and opportunities to make connections.
Courses and Training and Certifications–Oh my!
When talking about associations, one can't forget the importance of education! Associations can offer value to their members through the provision of training opportunities and certification courses. Bonus–by completing these, your members also get to add some shiny new skills to their CVs! By offering online education courses to your members, you can engage with them directly through your content, bring value to their memberships, and even increase your non-dues revenue!
If you continuously provide your members with the value they deserve, you'll not only be bettering your association, but the industry you all share. Your opportunities for professional development and networking will build loyalty over time as you demonstrate your association's high quality for members both new and old.
Make New Members and Keep the Old: One is Silver and the Other, Gold!
While existing members need to feel connected to your organization, you can't forget to make new members feel welcome, too! One of the best ways to extend your hospitality to new members is to invite them to your next online event. Show them that you see them and that you care! Your association is here for their development and encouragement.    
By attending association events, new members will be able to connect with others, engage with the organization leaders, and experience the warmth of community. When members of an organization feel like they're getting a lot out of their network, they'll be more willing to continue to engage with it in the future, too! 
Member commitment is crucial to the success of your organization, so don't forget to develop a strategy for member retention and engagement improvement to keep your association as valuable and attractive as possible.  Focus on really showcasing the benefits of your association, making your members feel valued, and promoting communication between members and staff. Members are more likely to renew their memberships when they're properly cared for, all after!
Connect on Multiple Levels
As competition increases between associations, it is important for your organization to frequently engage with its members on a variety of platforms. 
Promote member engagement through online membership communities, eLearning opportunities, and organizing charity events. Connect with them on social media, on your content platform, in your newsletters and blogs–the more opportunities, the better!  Make it easy for your members to network through online social channels and through your platform. Developing your skills together is more fun and memorable than developing your skills alone!
Make sure to simplify and streamline your communication where possible, so that no one gets left out. Accessibility is important in all things, so be mindful when developing your content!
Analytics are also an important factor for associations. For every channel of communication, learn how to follow the statistics. How many new members are contacting you with questions? Which channels are the most effective for spreading information? Which ones garner the most engagement? Who are you sending messages to, and who is replying? The more information you gather about how your platforms function, the better you can learn to utilize them, and the more effective your posts will become!