Learning Management Systems for Associations: An Overview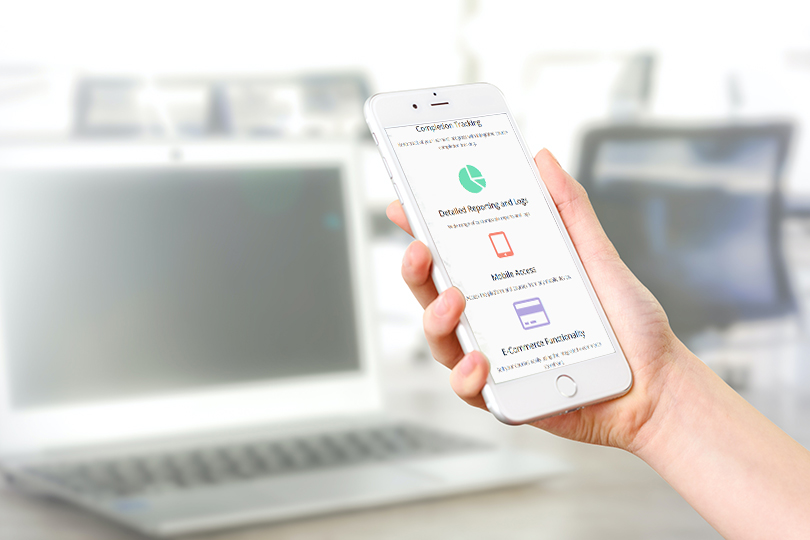 You may have seen the term Learning Management System (or, simply, "LMS") online before, but what is it? For starters, an LMS is a type of software that allows associations to administer, track, sell, and deliver their continuing education courses online. They're the most effective and economical solution when it comes to managing your association's educational programs.
Not All Learning Management Systems Are Created Equal
Any type of organization can use an LMS. For instance, corporations may use them to train employees, while schools use them to teach their students; in both of these cases, the LMS used doesn't need to have eCommerce functionality built in.
Associations, on the other hand, use learning management systems to host and sell their continuing education courses–meaning eCommerce components are required! No two associations are alike, so no two learning management systems should be, either. Pick the one that's right for your association.
Essential Features of a Learning Management System
When looking at an LMS for your association, you'll want to make sure it incorporates the following:
A clean and user-friendly layout: You want your LMS to be as welcoming and easy-to-use as possible. If your members don't find your layout intuitive, you'll lose out on sales.
Continuing education credit tracking: Learning management systems make it easy to track continuing education credits –a crucial feature for associations!
eCommerce functionality: Perhaps the most important function of all for generating non-dues revenue–if you're selling courses, you want your members to actually be able to buy them!
Progress tracking: If you've ever watched a video on an online streaming service, you'll be familiar with this feature; it allows members to pause and resume courses at any time, without forcing them to redo the lesson.
Technical support: When choosing your LMS, you want one that comes with great support services, for both your members and your staff. Make sure you pick one that can help both front- and back-end users!
Reporting: One of the most important tools an LMS can provide is its analytics. Use reporting functions to track completion rates, sales, member usage, and more! If used effectively, you'll be able to pinpoint and repair any weaknesses in your courses
Assessments: When it comes to continuing education courses, you want to make sure your members are actually learning as they go. Your LMS should incorporate various assessment steps, such as quizzes, knowledge reinforcement, and final "exams".
Certification: To ease the burden on your administrative staff, it's best to select an LMS that automatically provides certificates to members who have passed their courses.
So, Now What?
Choosing an LMS is only half the battle; successful implementation of your LMS is just as significant as finding the right LMS for you! From planning to release and beyond, you want to ensure a smooth transition. Don't fret–our next article will cover the basics of implementation and help you prepare for the switch!
Contact Vocalmeet to speak with one of our association development consultants–we're always available to answer your LMS and eLearning questions!