Virtual Events vs In-Person Events: Which to Choose?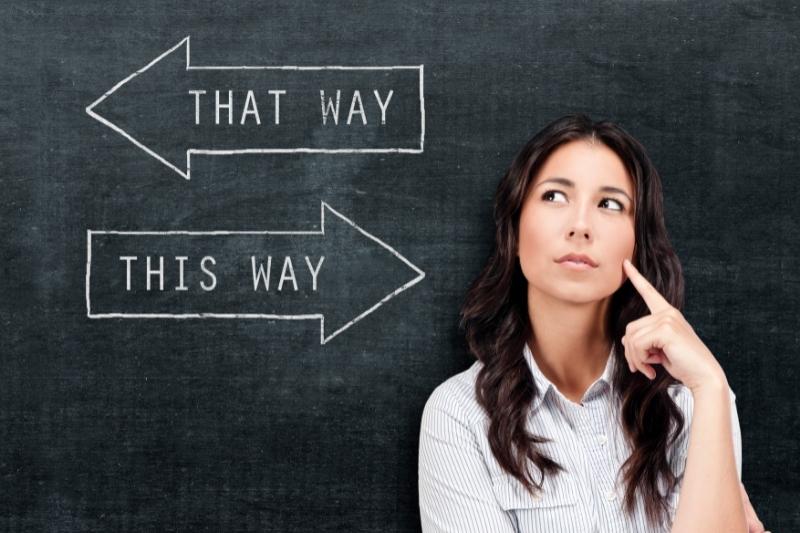 As public health restrictions begin to ease, every association finds itself grappling with three options when it comes to hosting events: virtual, in-person, or hybrid? And, while many people are itching to return to in-person events, the health and safety of both staff and attendees remains the primary concern for everyone involved. So…how does one choose? Let's go through the facts together and find out!
Hosting In-Person Events in the "New Normal"
It is important for event organizers to be aware of the legal concerns that will arise when hosting in-person events in the wake of the pandemic. First, there are the privacy concerns that come with collecting personal information; events require COVID-screening processes and employees to register each attendee, which means handling a lot of sensitive data.
Next, organizers must stay up to date with the public health orders in their area. What limitations are being enforced? Is proof of vaccination required? How many people can gather in an area at a time, and what types of preventative measures must be taken? Ventilation, masks, vaccination statuses, sanitizers, and more must be considered when hosting an in-person event.
Unfortunately, in the "new normal", in-person events have also risen in cost. Venues must be deep-cleaned before and after every event to prevent the spread of illness, and the price of both venues and hotels is on the rise. Not only this, but the combination of social distancing and attendance restrictions means fewer attendees, which means reduced revenue—further cutting into event profits!
Making a Case for Virtual and Hybrid Events
If you still want to open your event up to the public, you could consider hosting a hybrid event, which draws from both virtual and in-person settings. While online-only events are the safest and cheapest option, hybrid events are a nice balance between the familiarity and warmth of in-person interaction and the convenience of online events.
First, virtual and hybrid events can help reduce the costs of hosting, as well as make the event accessible to those who wouldn't be able to otherwise make it. Because much of your content will be available online, you'll be able to host a much larger event; more speakers, more attendees, more days—it's up to you! With virtual events, you don't need to worry about booking venues or hotels, and your attendees don't have to worry about planning travel.
A fantastic feature of virtual and hybrid events is the ability to pre-record sessions. By doing this, the event not only runs smoother (no unforeseen slip-ups or interruptions!), it also allows the content to be accessible anywhere and–if you so choose–at any time. These recordings can even be used for continuing education courses later, generating additional revenue and engagement even after the conference ends!
The benefits don't end here, however; because your content will be hosted online, it will provide you with helpful analytics that you can use when planning future events. View counts, generalized attendee locations, engagement, and more—all useful statistics to know about your event, and all available through a few clicks of your mouse!
Finally, by hosting most or all of your events online, you're making it not just more affordable for your association, but for your attendees! No one has to worry about booking travel, hotels, or days off—the event can be enjoyed by everyone in the comfort of their own homes. Now, that's convenient!
Is your association trying to make a decision for future events? This decision can be a long and arduous one, and it can be hard to resist the siren's call of in-person events—after all, how long has it been since you got to go out and see other people? Despite this, it's important to take a moment and consider your options when organizing your next event. Attendee and staff safety, extending the value of the education content produced at the event, and maximizing revenue from the event are some of the critical factors you need to assess before planning your event.