How To Create An Amazing Webinar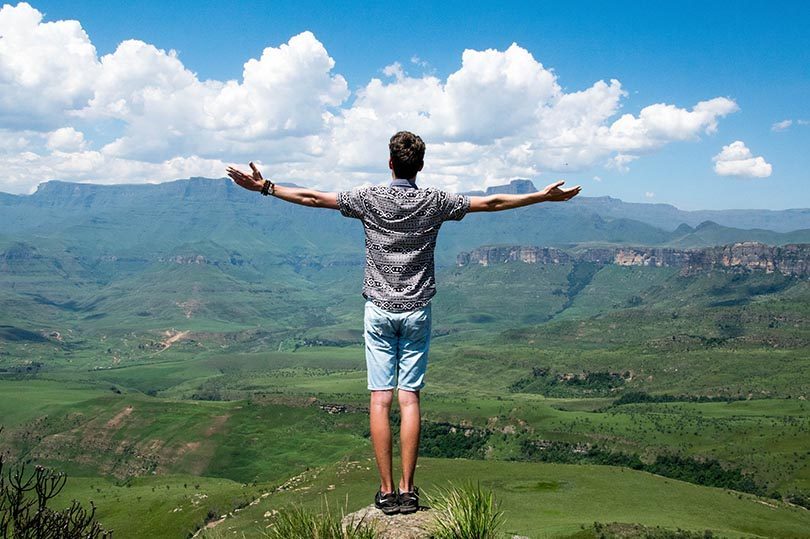 Webinars have become an important way for associations to reach new and existing members. In terms of marketing, they're a cost-effective tool to draw a crowd and brand yourself as an authority. Webinars are also convenient to run, leverageable for re-marketing purposes and, if done right, are an engaging experience for your members who have grown tired of written content.
After hosting a webinar, you want viewers to sign off feeling not only smarter but also inspired. You might be asking yourself, "But how?" Here are some tips to create an amazing webinar.
1. Webinars need to be specific
You want your webinar to be a can't miss experience. You can do this by zeroing in on a topic that will teach your audience distinct lessons, opinions and approaches that they wouldn't get anywhere else. Think of your webinar as an opportunity to provide the answers to a specific question they've all been asking. For example, if you're thinking about running a webinar on project management and agile, you're better off getting into the details rather than answering "what's agile?" It's too broad. Try focusing your entire webinar on how and why scrum methodology and sprints — an element of agile — can be the right approach for your audience by detailing roles and responsibilities associated with it. Still not sure what to focus on? Consider asking your product managers and customer support staff for the most popular (and specific) questions they receive from customers.
2. Promote the event (and yourself)
Once you've picked your topic and scheduled a date for your webinar, it's time to get the word out. Using branded graphics, speaker bios (and photos), and key messages (including teasers) highlighting the topic and relevance of your webinar topic, you should start to share your event at least two weeks before the event date. Promote it on social media channels, on your website, and by e-mail with your members, partners and individuals who attended any past events you've hosted. This multi-channel approach will broaden your reach. Importantly, by using a registration page, you can keep track of how many people (and who) have signed up for your webinar. This list of attendees will come in handy once your event has wrapped up.
When promoting the event, you can also suggest non-members to join your association or explore other parts of your website, such as your blog and online store, and offer a promotional discount to those who register for the webinar.
3. Webinars need to be engaging
To keep viewers tuned in, your webinar needs to inspire. It's easier said than done. But don't worry. These tips will ensure a smooth, captivating experience that helps you and your organization forge a unique bond with your audience.
Decide on your talent and format
These are two of the most important elements to creating an engaging webinar. Picking the right speaker — whether it be a member of your team or an expert in the field — is an important way to ensure viewers are captivated with what and how you're communicating with them. Audiences are drawn in by presenters who are positive, passionate, and motivational.
Your format will also help shape the type of discussion and dynamic in your webinar. Will you be running a lecture with graphics — or a Q&A and fireside chat between an expert and a moderator?
Prepare a storyboard — and script
Remember: it's normal for webinar presenters to be nervous. Preparation is key to calming your talent — and knowing where you want to go and how you want to get there is a key way to do this. A storyboard with a strong script — that outlines the flow of your webinar and expectations of your talent — is essential to creating a coherent experience, especially when webinars can be up to an hour in length. Will there be 5 minutes for an introduction, 25 minutes for a presentation/discussion, and 10 minutes for online audience questions? Taking the time to consider both a storyboard and script will help your webinar stay on message and keep your talent calm, cool, and collected. Remember — always end your webinar with a call to action: suggest how your audience can learn more or implement one of your lessons in their own life.
4. Testing, testing 1, 2, 3
Yes, things can go wrong with a live broadcast and when presenting a webinar. But why not mitigate problems before they even have a chance to go sideways?
Conducting a dry-run — checking microphones, preparing studio space (including lighting), testing connections — and hiring a technical assistant who has camera experience and is on hand with background microphones, cables etc. can be an invaluable way to ensure webinar success.
Depending on your outlook, preparing for the worst — and expecting things to go wrong — might sound pessimistic or it might sound like prudent planning. Either way, you should be prepared early. You'll appreciate the piece of mind.
5. Make hay while the sun shines
The fun isn't over once your wrapped up the webinar. Now it's your chance to follow up with attendees to ask what they liked or didn't like, what they want more of or what they would like addressed next time. You can keep them engaged with your organization by asking them to offer feedback on an online forum (on your website or on social media), asking them to visit your blog and other resources, and by inviting them to share the webinar they just watch (or future planned webinars) with their colleagues.
Rate
[Total:

1

Average:

5

]