Innovation Benchmarking for Associations in 2018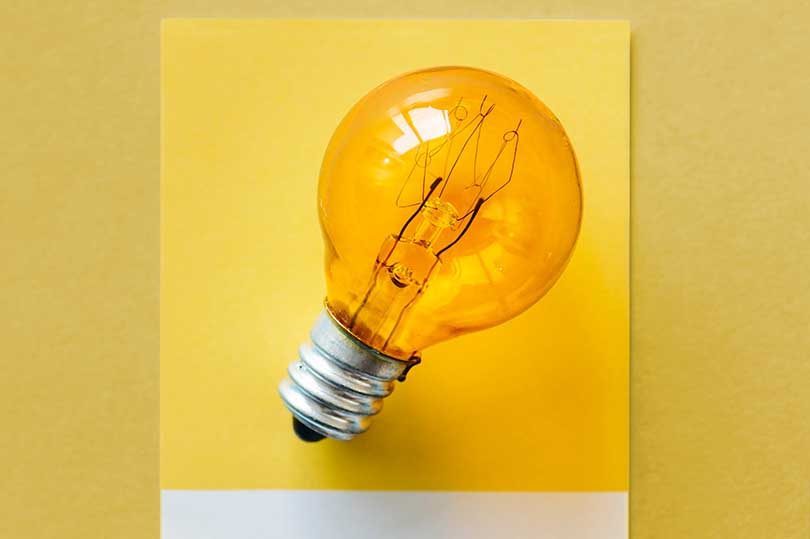 For most associations, innovation is the key to organizational success. In fact, according to the Innovation Benchmarking Research Results, a study conducted by the National Business Aviation Association in 2018, 80% of associations have adopted a "culture of innovation."
But what exactly is innovation, and how does it benefit associations?
While innovation carries different definitions, in this context, it can be defined as solving member problems through product or benefit creation. Since solving member problems is the main order of business for most associations, the high percentage of innovative associations is not all that enlightening.
This study, however, can teach us about the state of innovation within associations. By observing the study's trends and changes over the years, we can identify how far innovation has come in a short period of time, where it ranks among associational priorities, and where it's headed in the future.
1. A Pervasive Ideology – 80% Host a Culture of Innovation
Despite the unchanging percentage of study respondents claiming that "innovation was an association wide practice" between 2016 and 2018, the culture of innovation has increasingly seeped into the associational framework. Over two years, more associations now create formal innovation goals (up 6% to 41%), more associations establish annual innovation goals (up 5% to 61%), and more associations experienced complete employee buy-in (up 6% to 38%).
A ripple effect of this growing ideology can be seen in the hiring trends within associations as well. Since 2016, the belief that "hiring the right employees" will spur on innovation decreased 6% to 52% overall. This appears to be a consequence of the belief that innovation is now an association-wide responsibility and not an individual's. It could also signify that the innovative individuals are no longer the exception but the expectation.
2. Innovation Isn't Going Anyway – 61% Setting Annual Innovation Goals
As more associations incorporate innovative technologies into both short- and long-term plans, it's becoming increasingly clear that innovation is here to stay. Since 2016, associations with a track record of innovation increased 4%, with 31% of study respondents citing a five-year history of innovation in 2018. This history of forward-thinking also led to an increase in respondents rallying behind innovative technology. It seems that proof of concept is the most compelling evidence for those on the fence about technology.
Yet, innovation within associations is no longer just about improving "existing products or processes." Associations that do not innovate risk being left behind. Between 2016 and 2018, 7% more associations saw innovation as a necessity, as 58% of associations now share that belief. In that same time, associations established more strategic planning and more market research. Meanwhile, more associations also witnessed their competition lead the way in terms of innovation, as 40% of associations stated competitors drove innovation. This would suggest that associations may lead or follow, but most will arrive at innovation either way.
3. Room for Growth – 49% are Developing Innovation
While a quarter of associations already have an innovation process in place, there is still plenty of room for improvement. But it won't take long for the rest of the associations to catch up. In 2018, 49% of the associations were at least in the process of developing an innovation plan. More associations are now budgeting for technology as well. These associations are seeking new ideas and new technologies to improve their member offerings, and looking inside and outside the organization to find the solutions.
As per the study, more associations are attending conferences and events looking for innovative ideas in 2018 than before, and the number of associations that focus on education programs to stimulate innovation has seen a 5% uptick in the last two years (now 67%). For the technology providers, this is especially promising news. As sources of innovation, technology vendors were utilized by 28% of associations in 2018, an increase of 7% from 2016.
4. It's a Team Effort – 49% Believe Departmental Cooperation Drives Innovation
As technological innovation is more commonly accepted as the way forward for member solutions, the responsibility is falling less on the shoulders of individuals. In fact, the number of associations setting individual goals is quickly decreasing (down 5% to 31%). Instead, associations look to promote from within ( from 60% to 63%), providing incentives for those current employees who help usher in the new age.
The renewed focus on association-wide solutions has also had an impact on inter-association relations. Not only are more departments working together to find innovative solutions, but technologies that serve multiple functions and departments are those most highly sought after. Across the entire study, cross-departmental cooperation saw one of the most substantial jumps between 2016 and 2018, moving from 40% to 49%.
5. Do More with Less – 21% Fear They Will Move Too Slowly
The vast majority of associations are utilizing advanced technologies and fostering a culture of innovation, and the results are convincing. According to the Benchmarking Research Results, 53% of associations increased memberships over the past five years, 62% have increased revenues, and 47% have increased their staff size. Yet, while the future looks promising, many expect there to be challenges.
Respondents cite a lack of resources and time as the primary challenges to innovation, as well as fighting the status quo, but most see greater concerns on the horizon. Some of the greatest fears for associations is being too slow to innovate (21%) and "maintaining a culture of innovation" (11%). As more associations emphasize the importance of adopting new and advanced member solutions, staying ahead of the curve or at least staying with the pack is as important as ever.
Rate
[Total:

2

Average:

5

]