6 Methods to Easily Increase Member Engagement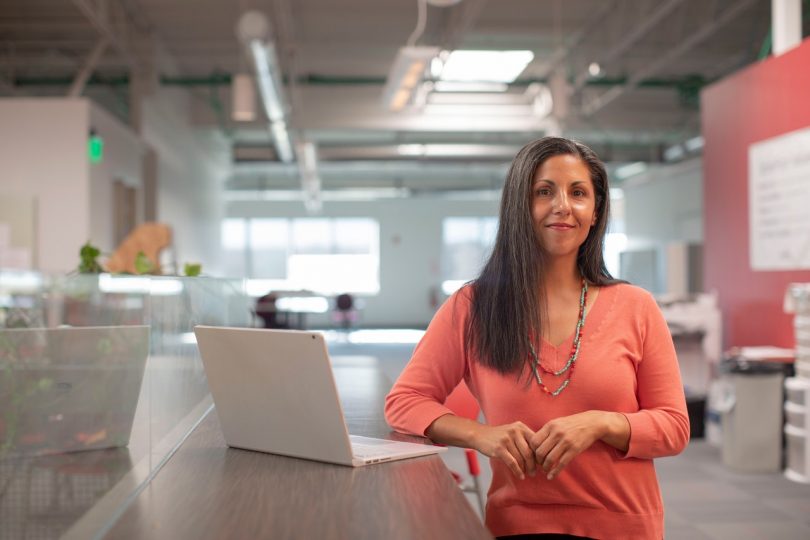 Member engagement is something that every association seeks to maximize. Engaged members provide more website and event traffic, purchase goods more frequently, refer new members more regularly and renew their own memberships more often. Engaged members are active members, and they help to turn an association into an industry hub. However, getting members to that point, however, can take some thought and effort–but it's not insurmountable!
By employing the following methods, associations can increase their visibility, attract more members and visitors to their site, and better position themselves as an industry authority. If these strategies are done correctly, associations should enjoy more active, dedicated, and loyal members. Without further ado, here are six methods to quickly increase member engagement:
Posting Blogs Increases Member Engagement
Associations can provide helpful content in several areas, including their Learning Management System (LMS), social media channels, and official website. Typically, quality content attracts new members and encourages current members to engage with the association more often; because of this, one surefire way to get more eyes on your association's website is to bolster your blog content. While some still think of blogs as informal online rambling, many associations use their blog to communicate helpful industry information to their members and visitors. Blogs can display beneficial information in concise, easy-to-digest articles, but you're likely aware of this–you're reading one right now!
A quality blog can have a massive ripple effect. The better, more useful, and more timely the content is, the more traffic your website will get and the lengthier each visit will become. Search engines often rank websites using these analytics, judging the quality of your content by how your visitors engage with it. A consistent blogging schedule can also lead to more regular visits, while also providing more material to post on social media–which can also encourage more meaningful online discussion in your comments!
Improve Your Social Media Presence
A quality social media presence can go a long way in improving your association's visibility. It can help drive traffic to your website and content, while also demonstrating to members that you're readily available and consistently up-to-date. Additionally, while social media allows associations to communicate with their target audience, it also helps to establish your association as a trusted industry information source.
Consider posting relevant industry or think pieces. Start conversations on your channels and encourage members and others to join in. You may also want to join in other discussions that are relevant to your association. These meaningful interactions will help increase your visibility on social media, have your posts showing up on more feeds, and establish you as an involved authority in the industry.
Enhance Your CE
Continuing education provides some of the biggest and brightest benefits an association can offer its members. By providing members with a varied selection of training and courses and constantly updating the material to reflect industry changes and demands, associations can draw in more traffic and turn visitors into members. Furthermore, with the right LMS and planning, your association can do even more than that!
Consider setting up an online forum to allow learners to communicate, learn, and network with each other. Try to stimulate discussions on the forum by posting relevant news or starting conversations on course topics. An active forum can improve website traffic and will encourage members to become more active and engaged. You can also incorporate a digital badging system that allows members to highlight their completion of training courses, certificates, and other industry-relevant achievements; this method helps generate online interest and promote brand awareness and gives members a visual indication of all of their accomplishments with your association.
Work with the Media
Who better to provide visibility for your association than the media? However, to be featured, your association needs to position itself as a helpful resource. You can provide various local or industry-relevant publications with information packages from time to time. Keep them informed about any new changes or important news in your field.
Not only will this help keep readers informed about your industry, but it will also cement your association as that publication's go-to source for information. If you prove yourself as a reliable, helpful source, the publication will likely go to you first from then on whenever they need information on a topic in your field. This can get your association in front of their readers in a creative and helpful way.
Attend Popular Events and Build Relationships
One of the best ways to build brand awareness and increase your association's visibility is to simply be visible. Participate in local or industry events, communicate with other organizations and professionals and build relationships. In addition to getting out in the open and making your association seen by current and potential members, these appearances can also help locate advertisers, speakers, sponsors, and trainers, as well as event exhibitors, professionals, and organizations, all of whom will bring value to your association and your members. Remember, if you don't put your association out there, no one will know to look for it!
Enhance Your Store
To be most effective, the association store needs to be much more than a standalone shop. Instead, it should be fully integrated with your association's website and system. Allow users to connect to it from anywhere and provide a seamless e-commerce experience. You may also consider offering personalized deals to members based on their experience and activity–did a member recently earn an e-Badge? Perhaps they deserve a discount for their fine work! Additionally, it's good to provide relevant and useful course recommendations for graduates of other courses. If they finished one course, perhaps they'd be interested in taking a related one?
While newer products and courses may sell well–you're offering up-to-date information, after all!–your association may have to get more creative when it comes to keeping up the demand hype over time. You can circumvent staleness by refreshing older courses with new material and updating them as your industry evolves. For example, you can also package older courses or goods with newer courses and goods in the same vein to provide them with a new spin.
When seeking engagement, the most important thing to remember is that associations and members will always be a mutual partnership; help your members grow, and they'll support you in return. Create solid content, interact with your members online, bolster your continuing education programs, become a reliable source of industry information, put yourself out there, and keep your store's products current; you'll be amazed at how far these steps can take you!