Keeping Members on Your Association's Website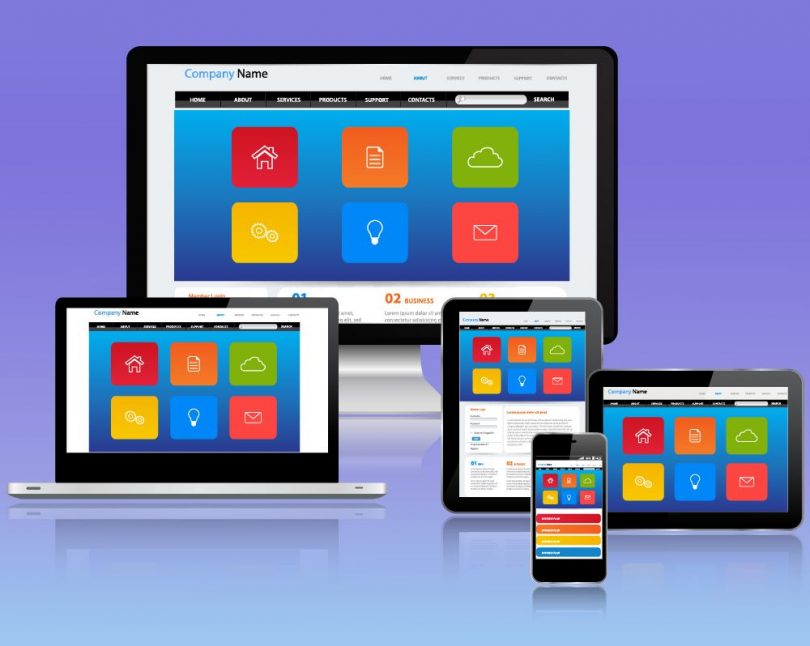 Capturing the interest of members both new and old is one of the most important goals for any association; however, it's not enough to just create interest. To drive successful and continuous engagement, associations need to take their audience from the initial contact all the way to their goal– whether that goal be information, a product, or a membership. Now, there is no easy fix. For the best results, associations should employ a sequence of strategic elements that are all designed to work toward a single purpose: capturing the audience's attention.
Depending on the association, the information below may vary; however, the following list details a few tricks for helping you catch and maintain consumer interest. Of course, it's up to you to take the information and put your own unique spin on it. If your association can successfully implement even a few of these tips, you'll find your audience visiting more often and staying longer each time they do.
Consistent Timeliness
When a potential member first decides to engage with an association, the interest is there, but it has a looming expiry date. Especially in the beginning, a viewer will demand timeliness when it comes to a website's response. If they request information, provide it to them right away. On social media, if someone reaches out to your association, respond within a reasonable time frame. If they sign up for something, deliver it as soon as possible. If this can't be done immediately, send the consumer confirmation that lets them know that things are being processed, and when they can expect the next step.
Timeliness can take advantage of pique interest periods and help to put out potential fires such as misinformation, before they get started. There's no question that being timely requires effort, but it pays off. All audiences, no matter the situation, will appreciate a responsive and prompt response. Timeliness also means that few, if any, barriers exist between the potential member and the requested information. Even the most engaged person will lose interest if they have to jump through too many hoops to get what they want. Consequently, make it simple and make it quick!
Captivating Design
Design is one of the most important elements when it comes to capturing someone's interest. An eye-catching ad or website can encourage viewers to look deeper and linger longer. While associations shouldn't be afraid to get creative and try something unique, making sure to work in some tried-and-true methods can also help. Consider, for example, using small movements or animations in your ads, or using Call-to-Action (CTA) buttons. Make the animation large enough that it draws the eye but small enough that it doesn't annoy the potential consumer.
Effective use of attractive colors and contrasts can also work to bring attention to something specific. Having a CTA contrast against the background colors so that it pops off the page can, for example, convince viewers to focus on the intended message. Yet, even the greatest laid plans and structures may not work for some viewers. A technically perfect ad still needs timing and a bit of luck for it to land, so experiment with a variety of ads to find the best fit. Work in different formats, sizes, and styles until you land on something that hits the way your association desires.
Humanized Interactions
The modern consumer is equipped with the uncanny ability to sidestep and ignore most marketing attempts. They can spot ads with a quick glance and see through veiled promotional materials with ease, but they also have a soft spot for personal connections. Members want to be treated as real people by real people. Associations can accomplish this rather easily by communicating in a natural way with a friendly tone and treating consumers respectfully.
Personalizing communications for consumers can also work wonders. To do this properly–and take it further than just using the person's given name in an auto-generated email–you must segment your audience into more manageable groups. Once divided, these groups can be sent targeted communications based on their location, interests, career types, or any other demographic. Associations can use retargeting pixels to track the engagement levels on their communications and dedicate their efforts and budgets to only the genuinely interested people, giving every audience only the most personally relevant information.
Kept Promises
This may seem like an obvious point to make, but actually having the content or product you've promised, is absolutely integral to the success of your interest-catching endeavors. Tricking people into thinking you offer one thing, only to offer them something completely different after they've clicked through is an outdated and entirely ineffective tactic. Not only will your audience realize quickly that they've been conned, damaging all trust and potential of working with your association in the future, but this kind of activity is extremely counterproductive for website search results.
Under the current search engine algorithms, associations that try to trick viewers into getting clicks receive harsh penalties that can sink their search results. Instead, delivering good content and following through on promises is what leads to positive search results. So, skip the bait-and-switch and give the people only what promised. Then, continue to do so regularly. If your association can deliver useful and quality content on a continual basis, your search results and your ads will perform better in both the short term and the long term.
Always Listen
In the end, perhaps the best way to keep your association's audience interested and engaged is to listen to what they tell you. There's a lot to learn both from the times that you win and those that you lose when it comes to marketing. Ask your members what worked for them. Poll consumers to find out what they want to see from your association. Track the bounce rates from people who clicked once and then left without further engagement. Identify and evaluate every possible touch point and tinker, tinker, tinker with it until it has been perfected. Take the chance to really connect with your members and listen to their input—the results may just surprise you.