Increase Non-dues Revenue with Interactive and Competency Based elearning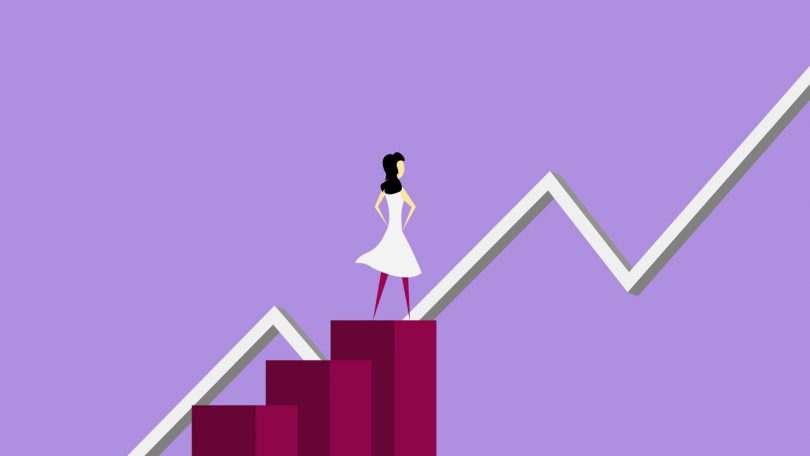 Increasing non-dues revenue is one of the primary challenges that associations face today. While selling online education courses is a valuable revenue source for some associations, there are ever-increasing opportunities for associations looking to expand their catalog. This article discusses strategies that associations can adopt to expand their catalog and increase non-dues revenue.
Interactive Courses: Continuing Education's Major Facelift with Minimal Change
The recent boom of advancements in technology and in online education delivery has made it possible to create and offer engaging and interactive courses to members.
To see these advancements in online education delivery, view our interactive demo page here.
Online continuing education programs for associations are usually incredibly diverse, filled with members with all sorts of educational backgrounds, experience levels, and aptitudes. Because of this, many associations have added programs that prioritize practical skills, prior knowledge, and individual learning abilities with new competency-based online programs.
What is Competency-Based Education?
Competency-based education provides exactly what it suggests: education progress tracked by competencies. This means that, rather than measure member progress by time spent in a course, the competency-based model measures student aptitude.
Benefits of Competency-Based Learning for Associations
Minimal time is wasted on subjects that have already been mastered or are unnecessary for the learner.

Learning is more personalized, focused, and purposeful.

Learners progress at their own pace and are no longer confined to standardized time markers.

Skill-based learning allows for quicker progress for more advanced learners.

More non-dues revenue is generated due to higher enrollment rates caused by tailored programs.
When competency-based education is used in online programs, both associations and their members benefit.
Specified learning allows members to earn certifications or credentials in specific fields.

Focused learning enables quicker mastery over more current and applicable material.

Associations earn more non-dues revenue due to their increasingly varied and program-specific catalogs.

Competencies in most professions are readily defined, which makes for easier course development.

Competency-specific modules double as refreshment courses and reminders for experienced practitioners.

Knowledge reinforcement tests are powerful tools for measuring in-house applicant or trainee aptitude levels.
Next Steps for Competency-Based Online Programs
As associations continue to define and build competency maps, competency-based online programs will steadily improve. However, online programs must ensure that they meet the following requirements:
Learners must be able to absorb and apply their learning.

Learning objectives must be identifiable and job-specific.

Learning must be engaging and immersive for modern learners.

Competency-based programs must accurately measure prior learning and/or skills.

Courses must be current, relevant, and flexible.
This is where interactive online videos come in.
Interactive Online Video Learning
Despite being the fastest-growing form of continuing education today, interactive online learning is still relatively new, which means that it's still in the process of discovery. With online videos taking up about 1/3 of all internet activity, it is important to strive for the most effective methods of combining them with online education. Optimal online video learning results are achieved when lessons are engaging, responsive, and–most importantly!– interactive. 
Interactive online training often begins with a demonstration, which transitions into application: the learner is tasked with implementing what they have absorbed into practical scenarios in order to demonstrate that they possess an adequate understanding of the lesson. Not only this–all of the above occurs within the video itself!
Curious to see what an interactive video looks like? Click here.
Benefits of Interactive Online Video Learning
The best way to improve the educational experience of online videos is to turn them from a passive endeavor into an active one. Interactive online learning allows members to:
Learn by practicing and recollecting actual experiences.

Apply their learning to real-world scenarios and situations.

Stay engaged, attentive, and retentive.

Gauge their comprehension levels on the go.

Experience multiple delivery methods, including gamified, scenario- and/or story-based videos.

Apply their prior learning to interactive videos, or else advance through previously completed sections.
Though interactive online video learning for continuing education is still new, the benefits are proven. Over time, online programs have morphed from long, tedious on-demand videos into short, focused, and visually-enhanced modular segments. These micro-lessons are often called nano courses or nano credits.
Nano Courses and Credits
By adding interactive online videos to these nano courses, association members are able to earn credits for learning quicker and for applying practical skills. Furthermore, the amount of time wasted is drastically reduced, and the flexibility of study increases tenfold.
Overall Benefits
Continuing education typically helps generate more non-dues revenue due to ever-updating fields.

Realistic and challenging scenarios make learning engaging and memorable.

The material learned from nano courses is often gained quickly and immediately applicable.

Nano courses are effective for self-assessment, training, and/or mastery of a topic.

Nano courses are fast and easy to create, allowing association members to quickly earn credits in newly developed areas.

Videos are easy to create and update, allowing for the most up-to-date and relevant information.

Situational-based learning and exercises help to teach how to draft documents, how to answer real-life questions, and how to act in many other scenarios.
As we have outlined, there are many opportunities for associations to expand their library of courses, improve their education programs and increase non-dues revenue.
Adding interactive online training courses and videos can help associations drastically increase their virtual reach. In addition, competency-based learning can add the educational rigor and focus that may be needed in order to advance online programs. Online continuing education is allowing members and potential members to advance their skills in the fields they choose–when they want, where they want, and in the order they want.