Extending a Hand: Hosting a Solid Mentorship Program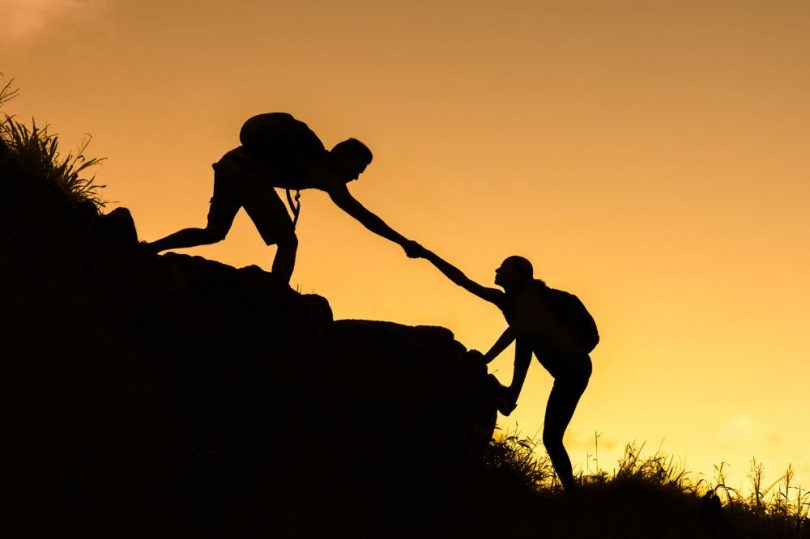 For both associations and members, mentorship programs can have a lasting impact. And, with the right setup, these programs can become one of the most effective methods for attracting and retaining members! Mentorships can build trust and loyalty between people and associations, while also touching the lives of members at all different stages of their careers.
Unfortunately, not all mentorships are the same; while their success often depends on the mentors and the mentees involved, associations can greatly improve the chances of things going well by laying the proper groundwork.
By taking the time to properly plan and dedicate the appropriate resources to build a mentorship program, associations can make a substantial addition to the value of their memberships, thereby allowing members to reap the benefits.
Read on to find out how a solid mentorship program can help make the difference between a good year and a great year for your association–and your members!
1. Start Members Off Right
Much like a solid onboarding process, a strong mentorship can be incredibly useful for members at the start of their membership.
A mentorship is helpful for new members looking to get their feet wet in an association, easing them in while also giving them the confidence to participate. Mentors can encourage their mentees, cheering their efforts on and providing them with moral support. This type of program also demonstrates an association's commitment to bettering and investing in its members.
As with every relationship, associations get only one chance to make a first impression. When a mentorship is used during this integral early period, it can pave the way for a successful, lasting, and loyal connection.
When building these programs, consider what other components new members might benefit from, and work to turn the mentorship into a complete association introduction. While early mentorships often prove to be the most effective, associations should vary the program in order to offer moderately and semi-experienced professionals something as well. There should be a little something for everyone!
2. Think Purpose and Promotion
Purpose and promotion are both important considerations when designing a mentorship program and its benefits. In the design process, associations need to think about how the program aligns with their overall mission, goals, and strategy. When made in conjunction with these, the mentorship will not only help the association accomplish its targets, but it will also enlist new mentors and mentees in the pursuit of them.
In regards to promotion, during the program design process, associations should highlight the areas that mean the most for new members, such as connecting with association ambassadors, highlighting past program successes, and helping professionals progress throughout their careers.
Ensure that prospective members are aware of your mentorship programs, as well as of the type of industry mentors they might engage with.
Overall, mentorships add to membership value and should be promoted accordingly.
3. Build Confidence and Drive Engagement
Mentorships can encourage members to engage in their association in different ways.
For new members–as mentioned above–a strong membership can act as a pleasant introductory process. They can learn the ropes while also becoming comfortable with participating in different events as their guide supports them.
But, did you know? A mentorship can have this same effect even on more experienced members, especially for those who typically have low engagement levels!
To make the mentorship as effective as possible, associations should consider integrating the program with other events and workshops. Attending one of these events with a buddy can help break people out of their shells. With any luck, this can have a ripple effect that leaves members with the engagement bug for future events.
It's not just mentees who benefit from mentorships either, as mentors are provided with a platform to give back and share their experience. Mentors can gain renewed confidence and drive after experiencing an increased level of authority and esteem–they're the experts here, after all!
4. Diversify Your Benefits
For associations, providing members with a mentorship program can really expand the value of the membership in different ways.
While the program can add an entirely new component to the membership for both new and experienced members, it may also provide unexpected bonuses. Associations can develop events specifically for mentorship participants, such as events that are run directly by mentors.
Additionally, mentorships offer mentors the chance to practice leadership, management, and training skills–powerful tools for members looking to take the next big step in their career development!
5. Promote Career Development
One of the main reasons that people join associations is for career development assistance.
Aside from the obvious sharing of knowledge and experience, mentorships can really help members advance in their industry and navigate the waters of business. For example, associations can have mentors and mentees take courses and industry certifications together, which can increase engagement and improve results.
Outside of courses, mentors can motivate mentees to persevere through career challenges by sharing their stories of successes and failures, demonstrating that drive and commitment can lead to positive career outcomes.
By encouraging mentees, mentors can also help their charges overcome self-doubt and other workplace challenges. With experience comes know-how–and your mentors will be fonts of professional knowledge!
You may also like: Let's Get Digital: 3 Strategies to Boost Member Engagement Online
Conclusion
If you want a solid, engaging program like no other, look to starting some good old-fashioned mentorship programs for your association. Members of all levels of experience will be able to bond and connect, benefiting each other and increasing the value of your membership in tandem.
Everybody wins!