Making Sure Your Next Event is Your BEST Event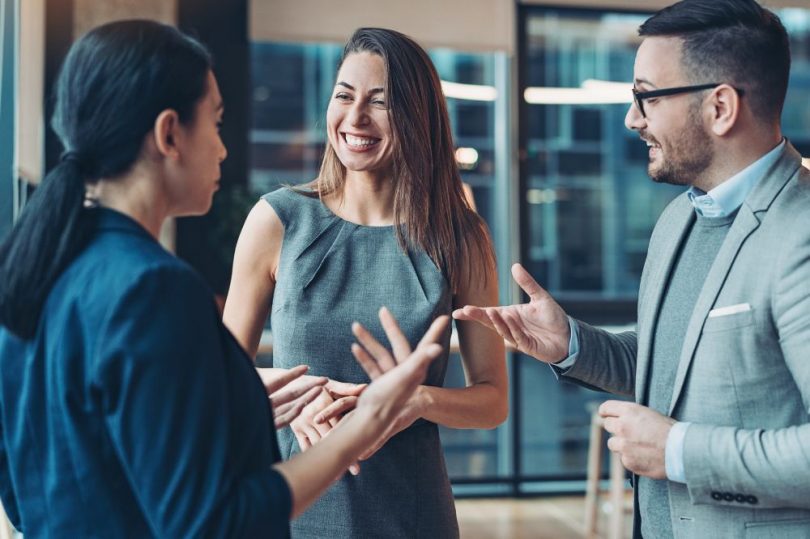 For most associations, events represent one of the most important revenue and membership driving components. According to a report from the American Society of Association Executives (ASAE), events can constitute up to 25% of association revenue, with the bulk of funds coming from registration fees, exhibits, and sponsorship. For that reason alone, associations are always on the lookout for new ways to improve their events!
Events are incredibly important for members as well, as they provide some of the biggest membership benefits available. In fact, many members join associations entirely to gain access to industry events and networking opportunities.
With so much depending on these events, there's a lot of pressure riding on the people who put them together. Thankfully, we're here to help! Today we'll be outlining some of the best strategies to employ when putting together a trade show, conference, or workshop.
Let's dive in!
1. Collect Feedback
What better way to find out what your members want from events than to ask them? Send out a survey, call or email individual members, and ask questions about ideal events on registration forms. There are countless ways to collect this valuable information, so try multiple for the best results.
Another great source of information is social media. You can try to start a conversation about the best events members have been to, or simply pay attention to any already-in-progress conversations on the topic. There's plenty of useful information available if you take the time to find it!
At your own event, you'll want to continue the cycle of feedback. Since attendees tend not to fill out traditional post-event surveys in great numbers, you can try having them provide feedback at the event.
While members wait for a speaker or a workshop to start, ask them to fill out a small questionnaire; make it mobile for maximum effect! You can also open up an online forum for them to talk about their experiences. This won't just get you feedback–it'll boost networking, too. That's a win for everyone!
2. Communicate Well and Often
Long before your event kicks off, you'll want to make sure that every member is well-informed about what your event will offer:
Set your dates and destination as early as possible, and be sure to post them in as many places as possible.
Try offering early bird prices for eager registrants to get the ball rolling.
As soon as event offerings and the agenda are nailed down, post it for your members to see.
These details will help convince members that they should attend–and help them convince their employers if they need time off work.
In terms of the registration process, ensure that the online registration form is clear and concise. Make it as easily accessible as you can, and make yourself (or your staff) available to answer any questions inquiring minds (potential attendees!) may have.
Use social media to discuss the event and make updates regarding the agenda and speakers. After all, this is likely the first place that attendees will check for information and questions.
3. Apply a Multi-Channel Marketing Strategy
A thorough multi-channel marketing strategy can improve event attendance more than any other element.
With so many events ongoing, however, associations have to think up creative ways to promote their sessions and get their message heard.
Digital marketing is one such way to get your event seen. Use social media and the tools available on each platform to your advantage. For example, Facebook's targeted ads allow you to hone in on specific groups and demographics; you can even personalize your messages for greater effect!
Associations may also want to employ search engine optimization (SEO) strategies to rank highly on relevant searches. The higher your ranking, the more people will see your event.
Email marketing can also prove effective, especially if the email lists are curated and grouped smartly, with the emails catered to each recipient.
Associations will want to set up an event website (or at least page) to host registration forms, information, and FAQs. Make sure to link back to this page in all of your promotions! Think of it as the information "hub" of your event.
Finally, encourage your event speakers, exhibitors, and sponsors to join the marketing push. This might help get your event seen by eyes that may otherwise miss it!
4. Integrate Great Speakers and Sponsors
When speakers and sponsors are more engaged in an event, they tend to bring more to the table. Therefore, when sourcing speakers, search for the ones that align most closely with your association.
Speakers should have something to gain from your audience and vice versa. Don't be afraid to take risks when bringing on speakers; while those used to the event circuit may bring more security, newer speakers can bring a fresh message and help make your event unique!
Many associations look for any sponsors they can get for their events, but getting the right sponsors can add great value to your event.
To attract the best sponsors for your organization, ensure that those you approach align with your association's values. If they do, you have the opportunity to offer a more integrated sponsorship; you can try offering the sponsor a speaker slot or allow them to run a workshop. The more cohesive you make your event, the stronger it will be.
Like speakers, the more sponsors are involved in your event, the more they may bring to the table!
5. Stimulate Networking
As we mentioned above, networking is often thought of as one of the most important elements of any event.
Many people attend events with the hopes of developing their professional network and adding new contacts to their lists. But, all too often, associations leave networking up to the event attendees. Unfortunately, simply putting people in a room together and hoping for the best likely won't produce the results you (and your members) are looking for!
Instead, try something new and different.
Try adding in a few games to break the ice.

You can find examples online or even make some up yourself! If you do the latter, see how on-theme you can make them.

Have attendees work in teams.

You may want to make the teams up yourself, matching people with others whose interests might align.

Consider using a mobile app or an online event forum to connect attendees and make conversation a little easier.

Some apps even have discovery features that help attendees find their networking match.
A little pizzazz can go a long way!
6. Go Digital
There are so many technology options for events these days–far too many to list or to make use of! Thankfully, there are a few more specific options that can help put your next conference ahead of the competition.
One such piece of technology is a conference app or an accessible conference website. These can allow attendees to easily access event information, such as exhibitor information, maps, calendars, and your forums. Participants can also use it to network, ask questions, and communicate with speakers during presentations.
In general, many associations are now moving toward digital event technology, as it can help accomplish several goals at once.
For one, it's a greener way of doing things, and incorporating environmental friendliness isn't just smart and better for the world–it shows that your organization is current and cutting-edge.
Going green with event apps can also help save money during the event and, since most digital conference applications are entirely reusable, they'll help save money for your next event as well!
7. Justification Letters
A justification letter or package can really help boost event attendance by helping potential attendees convince their employers of your event's value. Travel and registration costs are often the reason why guests don't attend your event, so don't leave your members empty-handed when approaching their managers.
Justification comes in two major steps: registration and recap.
To help improve registration, consider offering your potential registrants a benefit letter for their employer. Highlight the event's important features, workshops, and networking opportunities. Make it clear what the attendee will get from the event and how it might help them professionally. The more enticing you make it, the more the employer may want to send additional attendees!
The next step is the recap. To ensure that attendees come to your next event, help them show their employers what they gained from this one when they get back. Provide them with a highlights package or a trip report that can help them create an executive summary for their employer–or even act as one by itself!
Remember: the more support you give, the more you'll get in return.
8. Post-Conference Follow-ups
While the steps above will help with your next event, this step is looking even further ahead: the event after next.
To ensure that the registrants you worked so hard to get keep coming back, you should offer a post-conference follow-up. Reach out to your guests post-conference and keep that connection close. You might even consider providing an attendee-only offer, such as a discount on a training course or early bird access to the next event–whatever helps keep them coming back for more!
You can also share photos, videos, or special moments from your event. While these components can help personalize your follow-up and add more oomph to your thank you, they can also double as marketing or justification package tools, as recipients may share these on social media or with their employers. At the very least, you'll be able to show potential future attendees how much fun everyone had!
You may also like: Boosting Your Revenue Potential with Live Streamed Events
Conclusion
When it comes to boosting non-dues revenue, orchestrating successful events is crucial for any associations. The careful implementation of strategies can significantly elevate the quality and impact of your event and showcase the value of membership with your organization.
Pave the way for memorable, enriching experiences–follow the above steps and make your next event your best one yet, for both your attendees and your association!