LMS is More Than Just a Tool for Continuing Education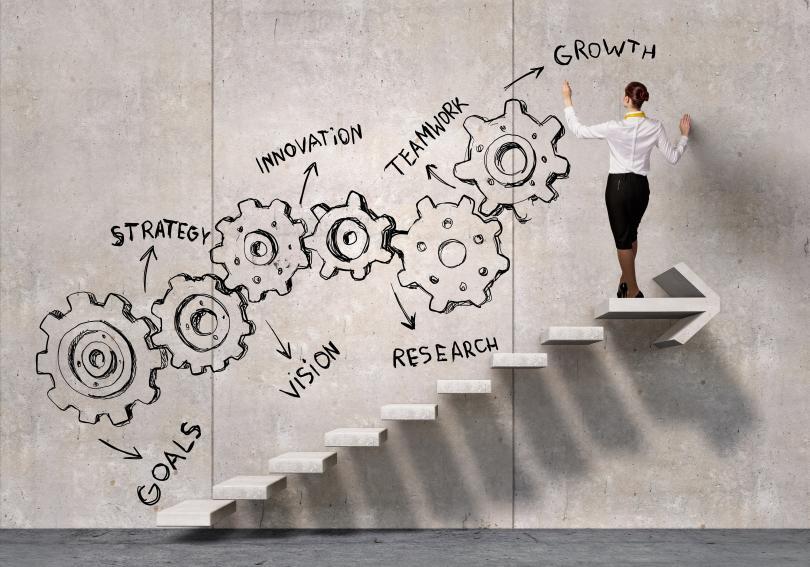 A Learning Management System (LMS) can work wonders for an association offering continuing education to members. These powerful systems can host courses, lectures, and certifications, allowing for intuitive management on both the front and back ends. They can provide huge time- and cost-saving benefits, offer extensive details on academic progress, and run thorough user reports. Yet, a quality LMS can offer much more than that.
While the main use of an LMS is education, these robust systems have many more capabilities that some associations may not understand. In fact, when used to its full potential, an LMS can add great value to an association in a variety of ways. Below, we'll look at just some of the ways associations can get more from their LMS and make use of the tools that are ready and waiting at their fingertips.
Host All Your Content
Many associations use their LMS for continuing education courses and nothing more, but these systems can host more than just that. Consider putting up a large collection of information and resources. This might include best practices, industry tips, policy information, eBooks, and helpful articles. It's important to diversify the type and delivery of content as well, like offering live webinars, interactive lessons, and videos. This mixture will attract and reach all different types of learners and ensure everyone can get something of worth.
Another effect this diversification may have is that it can help position the LMS and the association as a one-stop-shop for industry information and resources. By hosting a large library, members and non-members alike will visit the association when seeking information. Over time, they may even come to rely on the association as the go-to for all career and industry information. For that reason, associations should consider making some information accessible for non-members. Give them a taste of what they might receive as members and allow the LMS to do some marketing for your association as well.
Get Everyone Onboard
The onboarding process for new members can be time-consuming and lengthy. The sheer amount of information and assistance needed to get new members up to speed can be overwhelming. So, let your LMS take on some of that work. Use the system to hold all the information necessary. Host new member videos, mission statements, and membership details. Allow the system to slowly introduce new materials and new permissions over time.
Using an LMS to deliver and manage an extensive learning initiative can also help with new members and stakeholders as well. These onboarding plans can be thoughtfully strategized and laid out in the LMS to really streamline these processes in the long run. With a thorough and engaging onboarding process, associations can create more productive beneficiaries and increase loyalty in staff, members, and stakeholders.
Compliance Training
Many industries feature legal and regulatory changes that professionals need to keep up with regularly. Mandatory compliance training starts from the very beginning with health and safety training and may continue throughout one's career to adjust and adapt to any changes. It may be necessary to begin a profession as well as to maintain a license and certification. By running compliance training via an LMS, associations can improve access, convenience, results, and their bottom line.
Firstly, an LMS allows for easy delivery and easy access. Training can be uploaded quickly and members can take the training any time, day or night. Existing content can be uploaded and changed just as easily. The content can be customized for specific learners and offerings can be personalized so members see only what they need. The automated system also allows for easy grading and evaluations, along with producing detailed reports on compliance rates. This not only saves the association time and money, but it provides additional value for current and prospective members.
Social Platform
After turning its LMS into a multi-function resource library for members, an association can encourage even more activity and involvement by integrating a forum for users to communicate with each other. Associations can take several different approaches with this social platform. They can allow participating members to communicate about specific courses or programs or they can create more of an open forum for members to discuss general industry materials.
Associations can stimulate discussion in these forums by introducing industry-specific news or developments or by creating opinion pieces and inviting responses. If done right, a healthy and active social platform can become a landing spot for members and users. It can lead to much more website traffic and more participation from members in general. Allow members to share discussions on other social media channels to encourage more traffic.
Add Something Extra
Aside from the ideas above, associations can think outside of the box when it comes to things that an LMS can offer. Try giving members and visitors anything that they might find value in. Post some instructional videos or training guides for hobbyists. Provide self-help resources or offer positive think pieces that visitors and members might find interesting. Consider posting industry or skill quizzes for members to test themselves with or give them fun and interactive activities to try.
While continuing education and training will almost always be the main reason people access their LMS, associations can add plenty of additional value by using the system to its full potential. The opportunities are endless and can generate some very positive results for the associations that find the right content. If unsure of what to offer, reach out to members and ask for suggestions.