SaaS Integration and Member-Based Organizations: What You Need to Know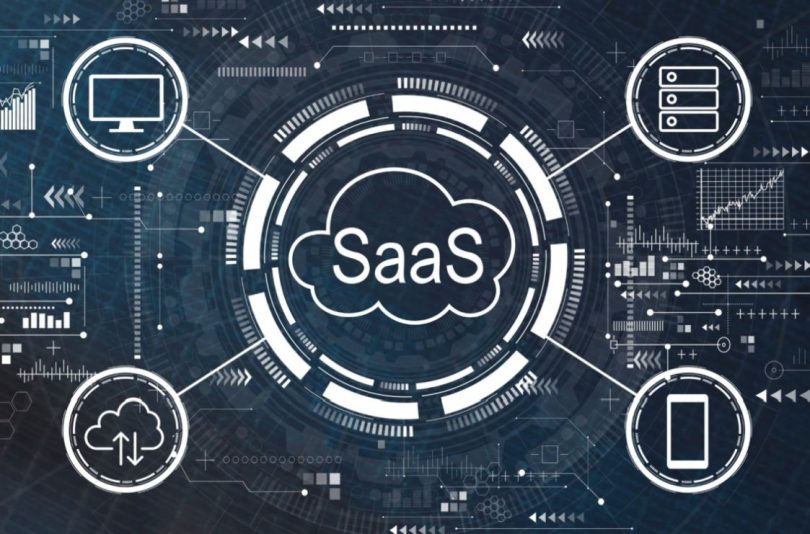 As member-based organizations increasingly rely on technology to run their operations and interact with their members, the value of integrating an association's applications with the rest of its technology can't be overstated.
Software as a Service (SaaS) integration is the process of integrating your organization's software applications with each other, as well as with any third-party software applications you use. This process ensures that data can flow freely between all systems and that any changes made in one system are reflected in the others.
Examples of association-specific SaaS applications include association management systems (AMS) and learning management systems (LMS).
Integration can provide many benefits to your association, including increased efficiency, improved data accuracy, decreased administrative work, and higher member satisfaction.
What is SaaS integration?
SaaS integration is the process of connecting two or more software applications in order to share data and information. This can be achieved through several means, including:
Application programming interfaces (APIs)
Web services
Even manual data entry!
The main goal of SaaS integration is to help organizations streamline their processes and workflows by eliminating the need to switch between multiple applications.
In the context of organizations, SaaS integration can be extremely beneficial in terms of simplifying member management. For example, by integrating your AMS with other software that your members use (for instance, an LMS), you can automatically sync data and information between the two systems. This way, your members don't have to input their information in both systems; everything is taken care of automatically.
SaaS integration can help you save time and money by reducing the need for manual data entry. In addition, it can help improve information accuracy by eliminating errors that can occur during manual data entry. Overall, SaaS integration can provide a number of benefits for associations and their members.
You may also like: 7 Universally Crucial Features for Your New LMS
Types of Integrations Available to Organizations
There are a number of different types of SaaS integrations available to associations, each of which has its own advantages and disadvantages. We will cover the three most common member-based organization below.
Single Sign-on (SSO)
One popular type of integration is known as single sign-on, or SSO. SSO allows members to log in to multiple software applications with a single set of credentials–usually their username and password for the association's website. This can be extremely convenient for members, as they don't have to remember multiple sets of login information.
Single sign-on is also known as one-way integration. One-way integrations are the simplest form of integration, as they only allow data to flow from one application to another.
For example, if you wanted to integrate your AMS with an LMS, a one-way integration would allow data to flow from your AMS into your LMS, but not the other way around.
One-way integrations can be useful in situations where you only need to send certain types of data (for example, member information) from one application to another.
Data Integration
Another type of integration is data integration. Data integration allows different software applications to share data. This can be useful for keeping member information up-to-date in multiple systems and for avoiding the need to enter data into multiple systems manually.
Data integration is also known as two-way integration. Two-way integrations are more complex than one-way integrations, as they allow data to flow in both directions between applications.
For example, if you integrated your AMS with your LMS using a two-way integration, data could flow back and forth from the AMS into the LMS, and vice versa. This could be configured so that when a member finishes a course on your LMS, the completion is reflected in their profile on your AMS. This can save a lot of time and hassle for both you and your members!
Payment Gateway Integration
Another type of integration that can be extremely useful for organizations is known as payment gateway integration. Payment gateway integration allows you to connect your association's website to a payment gateway, such as PayPal or Stripe. This allows members to make payments for membership dues, event registration fees, continuing education courses, and other items directly on your website.
Payment gateway integration can be extremely convenient for members, as they don't have to leave your website to make a payment. This can also save your association time and money, as you don't have to process payments manually.
There are many other types of integration available, each with its own benefits and drawbacks. The best way to determine which type of integration is right for your association is to speak with a SaaS integration expert who can assess your needs and recommend the best solution for your organization.
You may also like: Taking the Fear Out of Updating Your Association's Technology
Conclusion
Overall, SaaS integration can provide a number of benefits for organizations and their members, including increased efficiency, improved data accuracy, decreased administrative work, and higher member satisfaction. When choosing a SaaS integration solution for your association, it's important to consider your needs and goals in order to select the best option for your organization; you'll be glad you did!