Why You Need a Mobile Responsive Website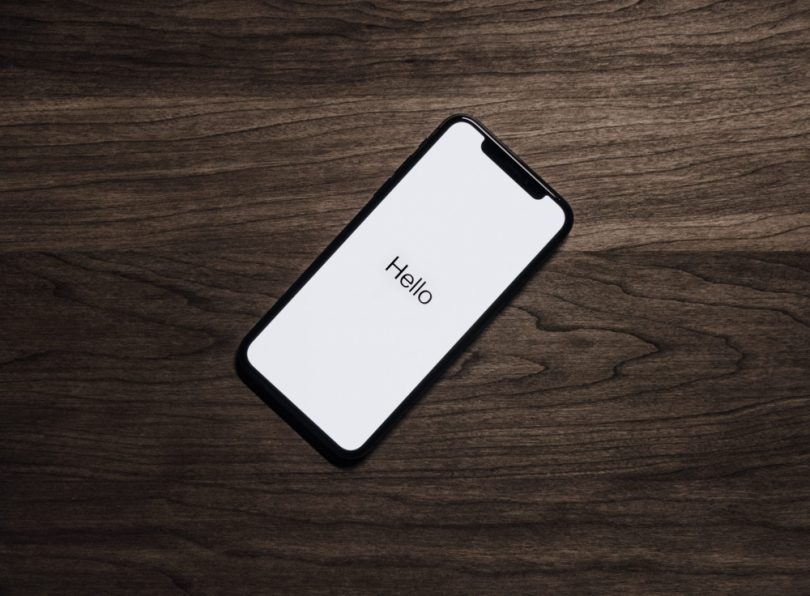 So…what is a "responsive website"?
A responsive website is a website designed to adapt and reformat itself to fit any device and any screen size.
It allows visitors to get the same experience, regardless of what they're using or where they're using it. 
Responsiveness also encompasses mobile-friendliness, which means that content is displayed cleanly and the interface is usable on all devices (like cell phones or tablets!)
Responsiveness helps mobile users navigate the website easily, and anything that's interactive and functional on desktop computers is equally usable on mobile.
While every association will have its own list of reasons for incorporating a mobile-responsive website, there are several benefits that touch nearly all associations. 
Let's take a look at some of the major reasons your association could benefit from a mobile responsive website:
1. It's Not Just Modern–It's
Essential
Today, the majority of internet users use their mobile devices for their everyday internet activity. 
If your website isn't set up to handle mobile users, you're effectively cutting your traffic in half–if not more! 
But having your site mobile-ready is about more than just that. 
Mobile-responsivity brings your association into the modern era. If you want to position your association as an industry hub and knowledge center, it's important that you demonstrate to your members that you're current and up-to-date. 
Consequently, it's critical to focus on the first touchpoint your members will encounter: your website!
2. It Boosts Your SEO
In 2015, Google started making a dramatic shift in the way it ranks websites. 
With this algorithm (and all those used after!), mobile-responsive sites rank better than those that aren't. 
If your website doesn't accommodate mobile users, you run the risk of getting hit with a penalty in the form of a lower search ranking. The change was made to reflect how people use the internet; with more users using their phones than their desktops, the best websites are those that incorporate this into their design!
3. It Makes Your Association Easy to Access
For contemporary internet users, access is king. 
Websites need to be accessible and usable from multiple devices and locations. 
For associations that offer online training, courses and modules need to be accessible whenever and wherever to allow learners to complete training on the go and in small bunches (called "microlearning"). 
Increased accessibility isn't just good for your members, though; your association stands to benefit from this, too! With increased access comes increased traffic, meaning more usage, be that courses purchased and taken, new members, or repeat renewals.
In general, mobile readiness can help build your association's brand–after all, you're ensuring that no members have to miss out just because they're engaging on the go.
4. It Means Better Engagement 
Another major benefit to a responsive website is that mobile devices encourage and drive engagement better than desktops. 
Mobile websites can use click-to-call functions, which allow users to call your association with a tap of a button. If someone has to put calling off until later, they may never get around to it!
Your site can also connect with social media directly, as most social media users engage with their favorite channels from their mobile devices; this opens up one of the best communication pathways available between associations and members!
The easier you make it for members to interact with your organization, the more they'll take advantage of it.
5. It Can Improve Event Integration 
While a responsive design can make integration easier and more effective in general, one of the best uses of mobile integration is during an event. 
If users can connect to your website or your event app through their mobile devices, they can pull up an event map, calendar, and program online; even small conveniences can mean a lot on a busy day!
With mobile-responsive designs, attendees can network with each other online, play event games, and ask questions of speakers, exhibitors, and administrators straight from their phones. They can also use QR codes to quickly and easily pull up information on exhibitors and products–meaning more sales!
6. It's More Flexible and Cost Effective
When it comes to a responsive design, the bottom line is that it protects your bottom line. 
Instead of maintaining two websites (including a mobile-only version), a responsive design allows for just one, minimizing the administrative efforts and maintenance costs required to run it.
Furthermore, when adding new mobile functions and features to your website, a responsive design can save you a considerable amount of time and money than trying to develop your own association app–a notoriously time-consuming and costly endeavor!
You may also like: Technology Consolidation: Why Should Your Association Consider It?
Conclusion
When it comes down to it, mobile responsivity has become essential for associations to remain competitive and relevant. 
Not only can it boost your SEO and improve engagement, it can also make your association more flexible and easy to access. 
As technology continues to evolve, a mobile responsive website is one of the best ways to help ensure your association remains successful!