Comparing Virtual Conference Software and Learning Management Systems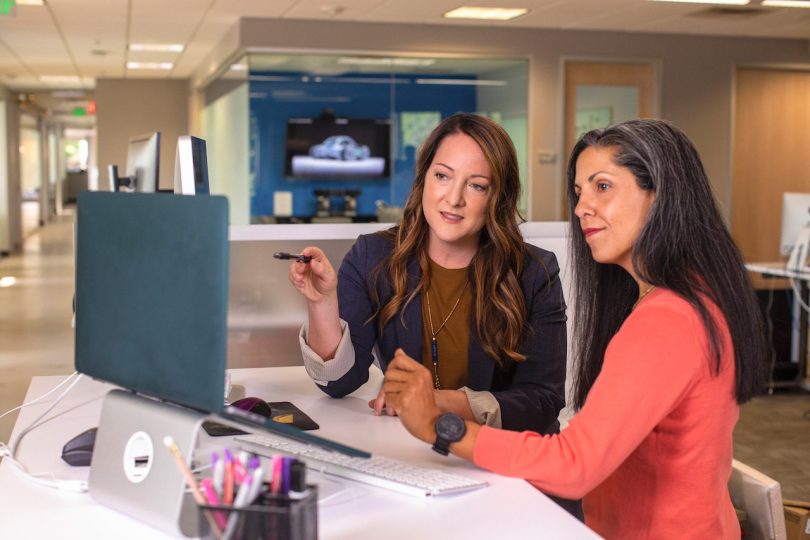 As a member-based organization or association, you may be wondering whether you need virtual conference software or a learning management system (LMS) While both types of software have their own distinct advantages, they are designed for different purposes.
In this article, we'll be looking at the differences between virtual conference software and learning management systems, as well as how to use them:
How to Tell the Difference between Virtual Conference Software and Learning Management Systems
Virtual conference software and learning management systems are two very separate types of software that organizations use for different purposes. Here are some key ways to tell the difference between the two:
A Learning Management System is a platform that is used to deliver continuing education courses, as well as to track member progress and compliance.
Virtual Conference Software, on the other hand, is typically used to live stream or record sessions from conferences or events.
An LMS will have features like course creation and delivery, quizzes, and assessments.
Virtual Conference Software, however, will generally not have these features. Instead, it will include features that allow for the live streaming or recording of sessions, as well as chat functions that allow attendees to interact with each other.
How an LMS Can Facilitate Learning after a Conference Is Over
Virtual conference software and learning management systems are separate entities, but that doesn't mean they can't be used in tandem! Once your conference is over, you can use an LMS to turn recordings of your conference sessions into continuing education courses. You can add materials and resources, and even let members take quizzes or assessments based on the content.
This provides several benefits: it expands the reach of your educational content (it's now available to everyone, after all–time and place constraints are no longer an issue!); it allows your organization to provide quality continuing education content; and it increases the value of your membership (the more content you host, the more members get out of your continuing education program).
Additionally, an LMS can be used to track progress and compliance; members can stop and start their courses whenever and wherever, similar to how Netflix remembers where you were in an episode. This allows members to pick up where they left off, making the learning process smooth and seamless.
Overall, by pairing virtual conference software with an LMS, you can gain access to a wealth of resources and information ripe for use, even long after your conference is over. Learning management systems are a valuable, cost-efficient tool for both attendees and conference organizers!
You may also like: Virtual Events vs In-Person Events: Which Should You Choose in 2022?
Conclusion
While virtual conference software and learning management systems are distinct, they can be used in tandem to provide more ways for your audience to access and complete continuing education courses. First, you can stream your conference to members, breaking down the barriers to entry that geography and scheduling conflicts create. Then, you can transform the recordings of these events into high-quality continuing education courses and host them on your LMS, making them available to your entire audience.
Consequently, if you're looking for a platform to facilitate learning after a conference is over, set your sights on an LMS. It's the two-birds, one-stone solution that every organization is sure to love!