10 Tips for Hosting Engaging Virtual Events for Associations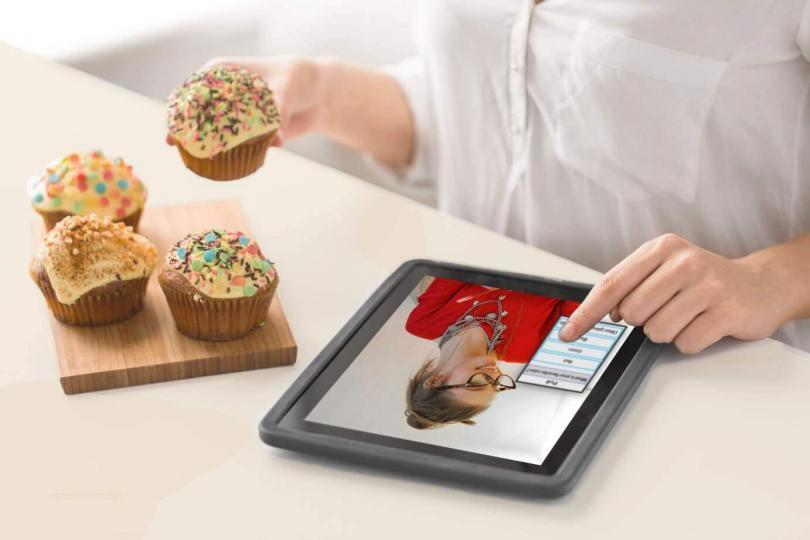 It is no surprise that in-person events and conferences require a lot of time due to the meticulous planning and execution needed for a successful event. In addition, extensive advertising and promotions are a must in order for associations to maximize their return on investment. Hosting virtual events is no different, with one additional caveat. For associations whose attendees may not be as familiar with attending virtual events, keeping the user experience in mind is even more critical.
With virtual events, the typical presentation-in-a-room style disappears and the attendee is interacting with the speaker and other attendees in different ways. Although virtual events give attendees the opportunity to attend from anywhere, they come with their own challenges and obstacles if presenters and event organizers are not prepared. Acknowledging and preparing well for an online event will allow associations to avoid any unpleasant surprises.
By following these ten tips, associations will be able to overcome common online obstacles and host virtual events that are engaging and valuable for members.
1. Ensure you have a full plan in place just as you would for in-person events
Virtual events can require even more planning and coordination prior to the event, as face-to-face communication is limited or even non-existent on the day of the event. This includes setting expectations for your presenters (i.e. when it's time for them to speak and for how long, if there are other presenters within the same session, etc.), as well as for your team. Each team member must be aware of their responsibilities for the virtual event, such as who is doing the introduction, managing online attendance, moderating questions, and handling technical support to name a few.
2. Conduct platform training for presenters and team members, including technology checks for audio, webcam and screen share functionalities
To ensure a seamless virtual experience for attendees, presenters and team members must be comfortable with how the platform works. Train your presenters well in-advance of the event so team members can focus on helping attendees on the day of the event. Conduct several technology tests prior to and have a plan in place for when technical glitches do occur, such as setting up a support line or an FAQ section with potential common issues.
3. Have clear and structured PowerPoint slides (if you are using PowerPoint slides)
With virtual events, attendees may be required to focus on their screens for a potentially long period of time. It is important to ensure presenter's slides are clear and easy to follow. One key suggestion is to use limited texts and instead use suitable graphics. Other things to consider are using large enough fonts and high contrast colors. All these factors will help attendees be more attentive to the presenters while having effective visuals that reinforce the speech.
4. On the day of the virtual event, start by setting clear objectives and expectations for attendees
In a virtual setting, the initial instructions will set the standard for the entire event. Be mindful that many of your attendees may have never attended virtual events previously, and are unaware of online protocols. For example, provide clear directions on when attendees should unmute audio, use public chat and private chat, ask questions, etc. The recommendation is for attendees to unmute audio only when they need to speak, use the public chat for question & answer and private chat to speak directly to moderators or other attendees. Also, be clear on when presenters will address questions, when breaks are happening, etc. Of course, you can modify these instructions throughout the event as you see fit, but it is important to establish accurate expectations from the very beginning.
5. Foster an active virtual environment
Fostering an active virtual environment begins with the presenter. Presenters should enter the virtual room a minimum of 15 minutes in advance, always have their webcam on, welcome each attendee as they join as much as possible, and start by giving attendees a little background on themselves. This will help reduce the feeling of anonymity during virtual events. Encourage presenters to take the time to get to know their participants better in the beginning. In larger sessions, this can be done by doing a quick poll. This will help presenters deliver content that is more tailored to their virtual audience. Presenters can also take advantage of other features like shared notes and whiteboard collaboration to foster engagement.
6. Offer a combination of live and on-demand virtual sessions to better accommodate the schedule of attendees
With virtual events, it is important to recognize that your attendees may not be able to attend a virtual event for 2-3 days at a time. Participation in virtual events may be pushed down the priority list as attendees juggle other competing tasks at home or at work. Consider pre-recording certain sessions to be offered on-demand on the scheduled day, as well as offering a few live virtual sessions. This will not only give your attendees some flexibility and improve their virtual experience, while also giving you more control over the quality of the virtual sessions.
7. Provide opportunities to network virtually
With in-person events, attendees find a lot of value in being able to engage and network with speakers, sponsors, and other attendees. With virtual events, networking opportunities are also important. This can be done by setting up smaller breakout rooms to allow attendees to better engage with one another, or by having sponsored breaks and allowing sponsors to interact with the group. Read our article for more information on how to engage sponsors online.
Additionally, ensure that you have open lines of communication throughout the virtual event via social media or discussion forums on your conference site. All these channels will help attendees feel a sense of community regardless of where they are joining in from.
8. Choose a user-friendly and easy-to-navigate platform
Just like how choosing the right venue is key for in-person events, choosing a virtual platform that is user-friendly that meets your needs is also crucial. The end-to-end virtual experience includes the registration and e-commerce processes, as well as event log-in. The most seamless experience occurs when attendees do not need to download software in order to join your online event. They must also be able to access the virtual event via any device (i.e. computer, phone, tablet, etc.). When it comes to event completion, consider if attendees receive certificates for continuing education sessions and if they need to complete an evaluation form. These processes must also be straightforward.
Additionally, on top of having an intuitive platform, it is important to provide an appropriate level of technical support and resources throughout the end-to-end virtual experience as some attendees may not be tech-savvy.
9. Add feedback and evaluate mechanisms
The best way to improve is to build feedback into your event. With virtual events, feedback can be taken during the sessions via polls, or at the end of the event with a full evaluation survey. In-session feedback is valuable as responses can be gathered with advance reporting in real-time to show how attendees are feeling throughout the event and gauge their engagement level, which can all be used immediately to improve subsequent sessions.
Furthermore, if you have a dedicated digital marketing team, leverage any real-time feedback gathered to create more personalized and directed messages to individual attendees throughout the event in order to increase their engagement and participation levels.
10. Have a post-event marketing strategy in place
Continue to engage attendees and other target audiences after the virtual event is over. Let attendees know where and how they can access recorded sessions. The best way to do this is to host the recorded sessions on your conference site that attendees are already familiar with. Additionally, promote the recorded sessions to other members of your association and non-members who could not attend the live virtual event.
Ongoing marketing and promotions will ensure that future virtual events are well-attended. Promote what was great about the event by sharing images on your website and social media channels, as your association would after an in-person event. Use email marketing to reach your members who did not participate in the live virtual event, and let them know how they can access top relevant content from the event. Having a post-event marketing strategy in place allows associations to get a longer-lived value from the investment of time and money.